About Us
Natural Gas World delves into current developments and the most critical events, globally, explaining and analyzing why they matter and their potential short to medium term consequences. Our panel of independent experts and  team of highly experienced energy journalists with contacts at all levels of industry, will provide subscribers with insight, context and background to ongoing developments of what companies, countries and people are doing in the gas sector and where their own risks and opportunities lie, allowing you to make informed decisions vis a vis your work.
Neither a real-time news service nor a price or technical data provider, Natural Gas World will feature analysis and information concerning political, financial, investment and related news.  Natural Gas World subscribers will receive accurate and reliable key facts and figures about what is going on in your industry, explaining the news with the sharpest comment there is, so you are fully able to discern what concerns you and your business.
With Natural Gas World, you will be empowered to fully grasp the world of natural gas like never before.
For more information please visit Natural Gas World News Site.
ADVISORY BOARD
The Natural Gas World Advisory Board was established in March 2017. The function of the board is to consult with and provide direction to the NGW senior management team. In particular, the board is committed to working with the content team to help identify the most relevant topics and areas of interest for analysis and insight in the NGW Magazine.
Current Members: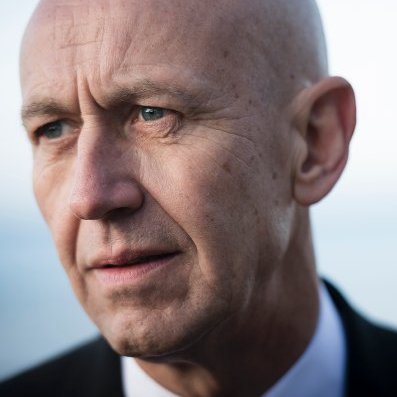 RUNE BJØRNSON 
Since joining Statoil in 1985, Mr
Bjørnson
has held numerous senior management positions in Statoil's natural gas business.

From 2004 to 2011 Mr Bjørnson served as the executive vice president for Natural Gas in Statoil's executive committee, responsible for all elements of Statoil's global natural gas value chains. This responsibility included marketing, trading, sales, shipping and processing of pipeline natural gas and LNG from conventional resources in Europe and the Caspian region, and shale gas in the USA.
From 2014 he headed up and was responsible for all Statoil's global marketing and trading of crude oil, natural gas, oil products, power and emissions as all Statoil marketing and trading activities were gathered under the same management. In his career he has worked closely with other customers, international oil and gas companies, governments, regulators etc. He has had several expat postings, including head of Statoil UK and Statoil Belgium.  
Mr Bjørnson is now retired from Statoil and works as an independent consultant and advisor.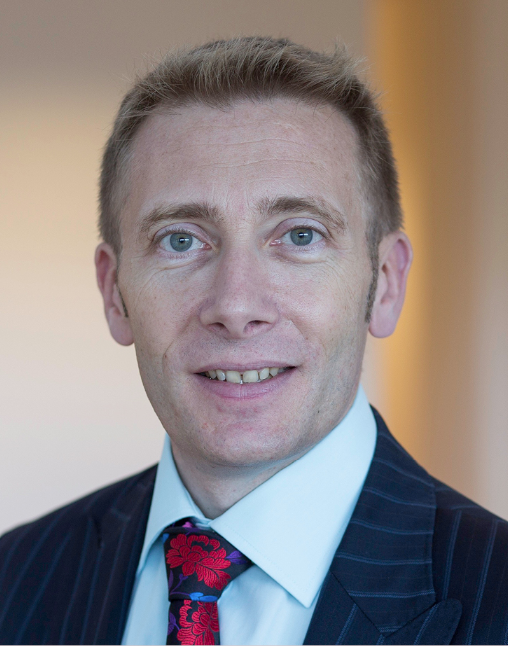 THIERRY BROS
Dr. Thierry Bros is a senior research fellow of The Oxford Institute for Energy Studies, a member of the EU-Russia Gas Advisory Council and an advisor to the World Energy Council - Global Gas Centre. He is also a senior energy expert at Energy Delta Institute and a visiting professor at SciencesPo Paris.
In 2016, he founded thierrybros.com to provide independent research, independent advice, training & expertise on energy markets after 25 years in the energy field, from the policy side to trading floors.
Thierry Bros holds a Master of chemical engineering from ESPCI ParisTech and a PhD from Ecole Centrale Paris.
 JEAN-ARNOLD VINOIS
Jean-Arnold Vinois
 is Adviser on European Energy Policy at the
Jacques Delors Institute
. He is Honorary Director of the European Commission.
He retired from the European Commission January 1st 2013. Since July 2011, he was acting as Director of the internal energy market within the Directorate General for Energy, covering in particular the wholesale and retail electricity and gas markets, security of energy supply and energy networks. In April 2006, he became Head of the Unit responsible for Energy policy, security of supply and networks. Since 1992, he occupied, within the Directorate General for Energy and Transport, several management posts dealing successively with human and financial resources, trans-European networks, transport research, railway transport and interoperability. He also practiced as lawyer before joining the European Commission in 1987.
EDITORIAL TEAM
EDITOR IN CHIEF: William Powell
William has been reporting and commenting on Europe's gas markets for 20 years. He started in journalism at PH Energy Analysis (now ICIS Heren) in 1995, shortly before the UK devised the National Balancing Point -- Europe's first gas hub. His subsequent career has included senior management and editorial positions at FT Energy, Petroleum Economist, Argus Media and Platts, where he latterly edited International Gas Report. His focus has been on regional markets and how they function. William also speaks Russian and has had several literary/academic translations published. Contact: william.powell@naturalgasworld.com
EDITOR, NGW: Charles Ellinas
NEWS EDITOR: Mark Smedley 
Mark has 25 years' experience as a senior gas and oil reporter initially at Argus and later Energy Intelligence where he edited World Gas Intelligence in 1999-2001 and was later its deputy editor until 2015. Although his focus was European gas and global LNG markets, his brief also took him on overseas visits to Algeria, Qatar, South Africa and Venezuela. He has been published by Petroleum Economist. He speaks French and German.
EDITOR, ASIA: Shardul Sharma
Shardul holds a bachelors degree in economics and post graduate degree in management. Since 2005 has worked in economic think tank, commodity brokerage and media houses covering agricultural commodities. He has been tracking the natural gas market across Asia and contributing to Natural Gas Asia since 2011. Takes a keen interest in global economical and political developments.
MANAGING DIRECTOR: H. Rick Gill
PUBLISHER: Paul Shapiro
REGULAR CONTRIBUTORS: Ioannis Michaletos (Athens); Dalga Khatinoglu, Ilham Shaban, Kama Mustafayeva (Baku); Murat Basboga (Istanbul); Ya'acov Zalel (Tel Aviv); Linas Jegelevicius (Vilnius).
If you have any enquiries regarding advertising, events or past or future content, please contact:
EDITORIAL: William Powell william.powell@naturalgasworld.com
ADVERTISING: Jessica Verheyden jessica@naturalgasworld.com
EVENTS: Joao Salviano joao.salviano@naturalgasworld.com
PUBLISHED UNDER LICENCE BY: 
Minoils Media Ltd.
1000 Cathedral Place
925 West Georgia Street
Vancouver, B.C.
Canada V6C 3L2
© Copyright 2017